The Consent Coalition and It's in Nottingham, have developed the
'Safe Space Pledge'

to help improve the

safety of women and girls

in the night time economy.
History
In Autumn 2021 the Nottinghamshire Police and Crime Commissioner carried out a survey to find out how safe women felt when in Nottingham city centre at night.
The majority of women who responded indicated that they do not feel safe.  They called for more to be done about raising awareness of consent and improving availability of safe spaces and trained staff.
The Pledge
The pledge is made up of eight actions and commitments venues can take to improve the safety of women and girls.
It has been co-designed by specialists in the sexual violence, domestic abuse and women's safety sector and sends a clear message to anyone who lives, works, studies or visits Nottingham that the safety of all women and girls is a priority.
Best Bar None
The pledge is managed by It's in Nottingham and has been incorporated into the Nottingham Best Bar None accreditation scheme.  It's in Nottingham has made arrangements so that any venue in Nottingham City can sign up to the pledge, including those who are not licensed to sell alcohol.
Venues that have signed up to the pledge will be listed on the It's in Nottingham website and will be able to display the pledge poster in their venue.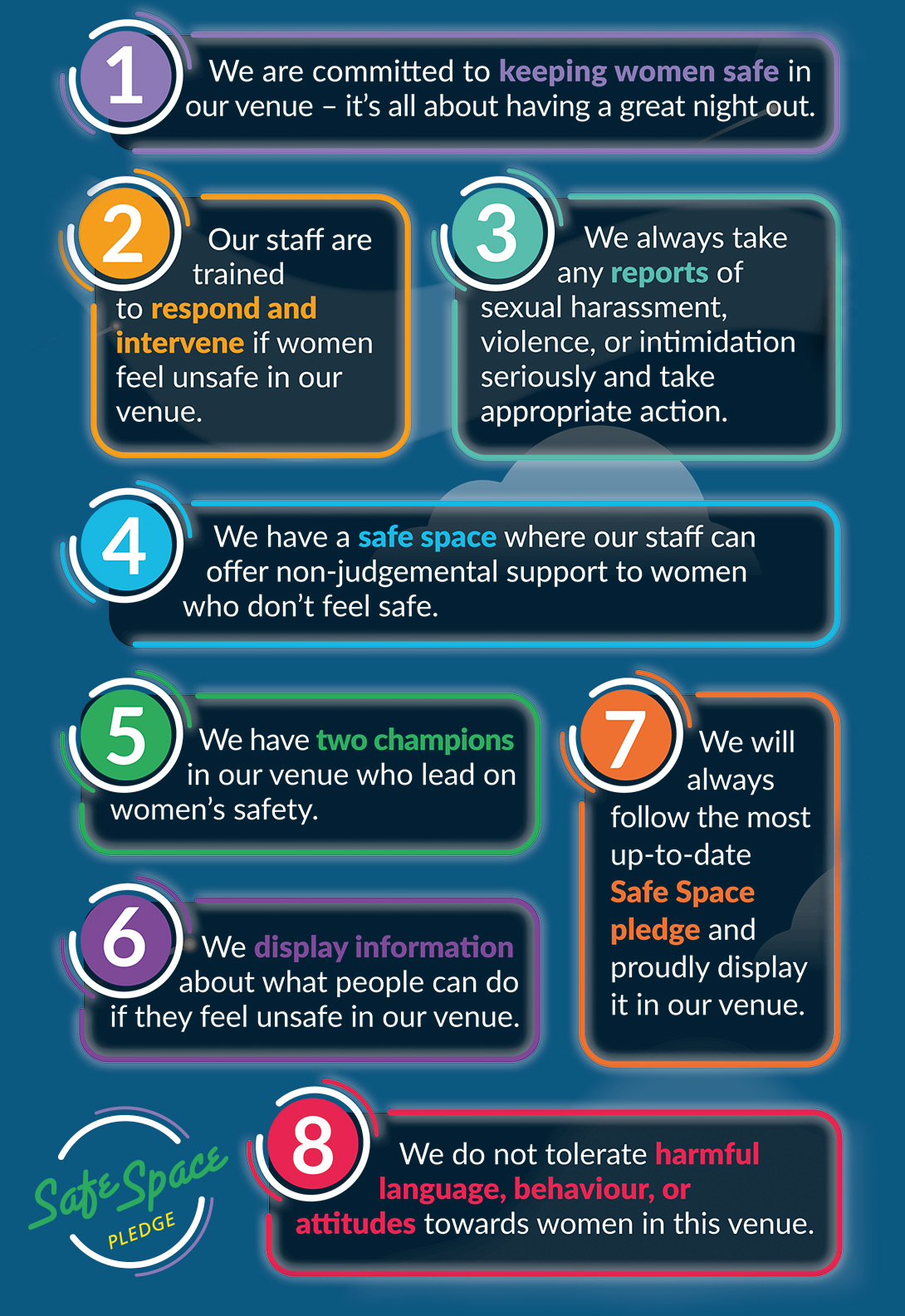 Contact
It's in Nottingham

 to find out about the pledge and how you sign up to the pledge.
The Consent Coalition stands together to say that Nottingham does not tolerate any form of sexual violence