A range of support services to meet various needs
We support those aged 18+, in Nottingham or Nottinghamshire, whether the abuse happened recently or in the past.
We believe
Support
An adult does not need to report to the police to get support
Responsibility
Responsibility always sits with the perpetrator
Drugs/Alcohol
Drug or alcohol consumption does not make a survivor responsible
It can happen
Sexual violence can happen in any relationship
You can say no
Someone always has the right to say no or withdraw consent, no matter what
Helpline
Our Helpline offers emotional support to anybody, aged 18 and over, who has experienced any type of sexual violence or for those concerned about a friend, partner or family member.
You can call our Helpline on 0115 941 0440 during the times below. When you call us, we will be able to listen to and support you and guide you to the best services for you.
Day
Opens
Closes
Opens
Closes
Monday
10am
1pm
4:30pm
7:30pm
Tuesday
10am
1pm
4:30pm
7:30pm
Wednesday
10am
1pm
4:30pm
7:30pm
Thursday
10am
1pm
4:30pm
7:30pm
Friday
10am
1pm
4:30pm
7:30pm
Saturday
10am
1pm
The Helpline also offers a Drop In service – phone or contact us to book a slot.
Outside of our opening hours, you can leave a message on our answerphone (which also provides details of other services) or you can phone the 24hr Domestic and Sexual Violence Helpline on 0808 800 0340.
Christmas Opening Hours
Our helpline will be closed on the bank holidays Monday 25 December (Christmas Day), Tuesday 26 December (Boxing Day) and Monday 1 January (New Year's Day).  The helpline will be open as normal on all other days around Christmas.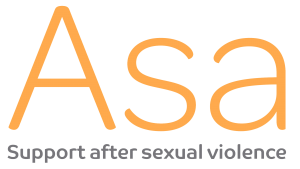 Drop in
Book an hour-long slot to discuss your options.
You can book an appointment at our drop in to talk to one of our counsellors.  Here you can discuss your options and find out more about our services. We can complete an assessment with you and agree future plans with you.
To book a slot call our helpline or fill in our online form.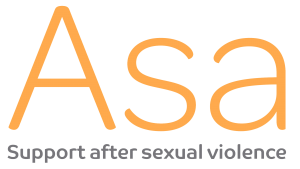 Counselling Services
We offer a range of counselling options to meet your needs.
We offer a range of counselling and therapy options to meet your needs. Choices include short, medium or long term counselling and whether support is with a male or female worker. We have daytime, evening and weekend slots available.
Counselling offers a safe and non-judgmental environment in which you can begin to express and explore your thoughts and feelings in a way that may not be possible with family or friends.
Counselling can enable you to feel less isolated, to gain understanding and find inner strengths which can assist in re-gaining control of your life.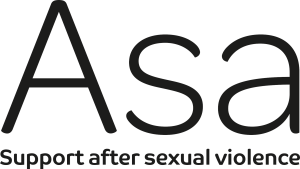 CBT
Around 8 sessions of Cognitive Behavioural Therapy
CBT (Cognitive Behavioral Therapy) help people learn different ways of coping with day-to-day life.  There is a chance to try these out to see what works for you.
Sessions are offered over a short period of time with daytime, evening and weekends slots available.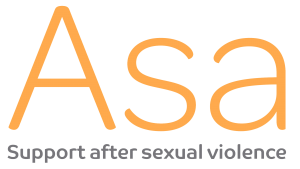 EMDR
Eye Movement Desensitisation Processing
These sessions are given over a short period of time.  The therapy uses eye movement and memory to reduce the emotional distress caused by a traumatic event.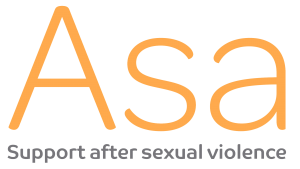 Email support
Sometimes it can feel difficult to pick up the telephone. Sometimes writing down your thoughts and feelings can help you better understand them.
If you would like to email us or receive email support you can contact us at support@nottssvss.org.uk
Anyone who has been affected by sexual violence, now or in the past, can contact us. We also offer support to friends, family or partners of survivors of sexual violence.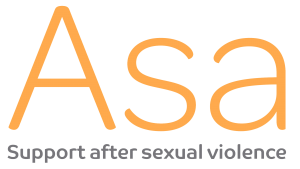 ISVAs
Independent Sexual Violence Advisors
Our ISVA service offers practical support to anybody aged 18 and over who has experienced sexual violence. They can assist you in understanding your rights and the services you can access.
If you choose to report to the police, the ISVA can accompany and support you through this and any subsequent Court proceedings. They can also help with practical matters, such as housing, benefits, health services etc.
If you do decide to report the matter to the Police, your ISVA will help you through the whole legal process, including liaising with the Police and any criminal justice proceedings.
This may include:
Liaising with the Police, Courts, Crown Prosecution Service (CPS) and other public agencies
Keeping you informed of developments in your case
Advocating on your behalf
Supporting you before and during any court case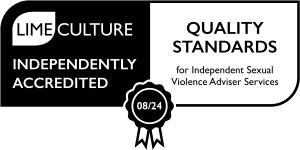 Survivors Support Service
The Survivors Support Service offers specialist support to anyone who is a survivor of recent or non–recent institutional childhood sexual abuse.
We are here to support anyone, aged 18 and over, who has been sexually abused in an institutional setting. These might be:
a care home
a school
a hospital
a religious organisation
voluntary or state organisation
We are also able to support survivors who reported sexual abuse to a person in authority, for example, a police officer, social worker, or a teacher, where the report was either ignored or not acted upon properly.
Our specialist support workers will work with you to enable you to exercise greater choice and control in all aspects of your life. Support
For partners, parents, carers and family members.
If someone close to you has experienced a sexual assault, this can be a very difficult time for you. We can provide you with a range of information and can support you over the Counselling Line or we can arrange six sessions of face to face counselling.
Our support can assist you in working through your feelings and emotions, together with any concerns or questions you may have. We can look at ways you can support your partner/family member so that you are in a better position to manage your own feelings as well as support the person close to you.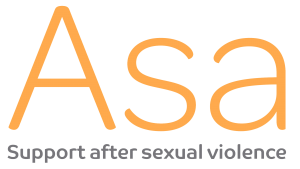 Group Support
We offer Group Work in the form of a Support Group called "Beyond Survival" which runs for 8 sessions periodically throughout the year.
Beyond Survival is a free eight-week course run for survivors, aged 18 and over, who have experienced rape, sexual abuse or any kind of sexual violence.
The aims of the Group are to gain self-acceptance, self-assertion, build trust in self and in others, to experience more fulfilling lives and to meet fellow survivors and share experiences.
Session content includes themes such as:
Safety and strength
Self-care
Anger and empowerment
Trust and moving forward
Groups are run as single-gendered; male groups are inclusive of all males and female groups are inclusive of all females.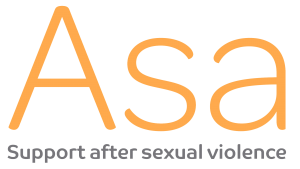 Mindfulness
A five week course to help you support yourself after therapy
Our Mindfulness course is a free, five week course designed for clients who have already received therapy to work through their traumatic experiences. It involves elements of meditation, of being able to focus on the here and now and of paying attention to both our thoughts and our feelings.
Research suggests that with frequent practice, the part of the brain that sends messages of anxiety and distress slows down, and the part that sends messages of calmness and comfort to the body becomes more active.
By then end of the course, you will:
have practiced some of the different ways to be mindful
have experienced some of the benefits of being mindful
be able to practice mindfulness on your own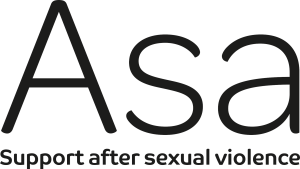 Creating Safety
An online programme for survivors of sexual violence.
Creating Safety is an online resource for survivors of sexual violence. It includes some reading, exercises and homework to practice what you have learned during the week. There are also some poems and quotes to help offer inspiration and different perspectives.
The programme is designed to fit into six weeks, but you can work at your own pace and leave bits out or use the materials in the way which feels right for you. Whilst the programme is designed for you to use on your own, our helpline staff are familiar with it and can provide additional support should you require it.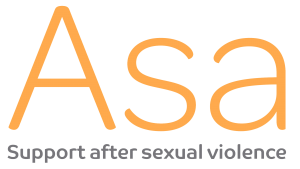 Therapeutic Support Service
Therapeutic support for children and young people, aged 13 and upwards, who have accessed the EMCYPSAS.
Our Children and Young People's Therapeutic Support Service offers information and support to anyone living in Nottingham City, aged 13-17 (up to age 24 where there are complex needs), who has experienced rape or sexual assault, whether recently or in the past.
This service is available to young people who have already accessed the EMCYPSAS and referrals for support are handled by the central EMCYPSAS referral number.
SARC Services
Sexual Assault Referral Centres are available for survivors of all ages.  Their services are available 24/7 and are particularly helpful to those who have recently experienced a rape or sexual assault.
The SARCs are provided by other organisations in Nottingham.  You can find out more on the information below.
Children and Young People's SARC
The EMCYPSAS supports children and young people aged 0-17 (or up to the age of 24 where there are complex needs).  The service can be accessed by phone: 0800 183 0023.  Further information is on their website
Adult's SARC
The Topaz Centre supports those aged 18 and over.  Their telephone number is 0800 085 9993.  More information about their service can be found on their website
Training and Talks
We offer a popular programme of training delivered each year to other professionals and organisations on the impact of rape and sexual violence. We also provide lectures, talks and presentations.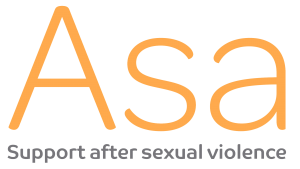 News, Briefing & Reports
RESOURCES