Counselling Support
Our counselling service is offered to anyone aged 18+ who lives in Nottingham or Nottinghamshire.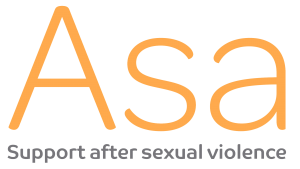 COUNSELLING
We can offer short-term, medium-term and long-term counselling for those who have experienced any type of sexual violence.
At referral, we will listen to you and help you to find the best option to meet your needs.
Short-term counselling can help to lessen any initial distress.  It can help you to identify your needs, address any risk factors and put in place any coping strategies.  These sessions can also be used to signpost you to other services and support.
Medium-term and long-term counselling offer a safe and non-judgmental space.  Here you can begin to express and explore your thoughts and feelings in a way that may not be possible with family or friends.
Whatever option you use, we will listen to you and we will support you and we will not judge.
Short-term Counselling
Short term counselling lasts for 8 sessions.
It provides initial counselling and crisis intervention.
Medium-term Counselling
We offer 20 sessions of counselling.
It is useful for those at low-medium risk and for people with PTSD.
Long-term Counselling
A minimum of 30 sessions of counselling.  This is useful for people with a higher risk or who have experienced multiple traumas.
Our Counsellors
We recognise that everyone is different and will experience their feelings in different ways.
The Counsellors will not give advice or direction; nor will they make decisions for you. They can support you in developing your own insights and solutions to difficulties.
Counselling can enable you to feel less isolated, to gain understanding and find inner strengths which can assist in re-gaining control of your life.
News, Briefings & Reports
RESOURCES